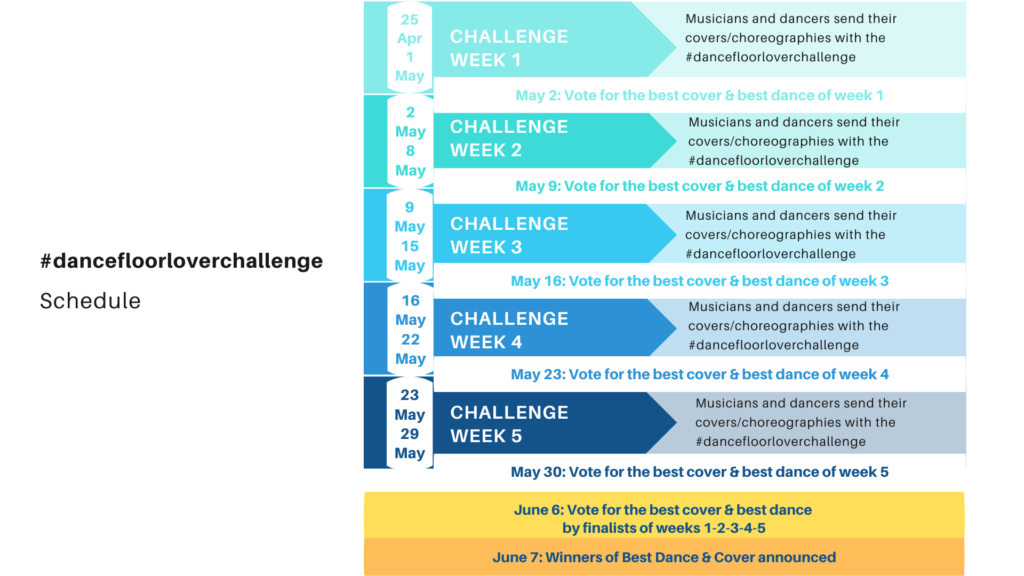 Until May 29th, 2021: #dancefloorloverchallenge
If you're a singer, a songwriter, a musician or a dancer then this challenge is for you. Until May 29th, 2021 at 11.59pm, you can send me your cover of my song Dance Floor Lover or your choreography in solo, duo or group on my song.
1. Film yourself singing a cover of my song or dancing on it.
2. Put the video on your networks (Insta, Facebook or Youtube) with the hashtag #dancefloorloverchallenge
3. Send me a MP on my socials or an e-mail on info@junecaravel.com with your video for me to repost it.
4. Invite your friends to vote on my insta for the best cover and the best choreography on the Sunday following the repost of your video.
5. On June 6, a vote for the best cover & choreography will take place.
6. On June 7, the cover & choreography with the most votes on June 6 will win the following:
– compose a song with me
– take a zoom rock dancing class with me
– do a choreography with me on a next single and maybe in a new video. Good luck to you all and can't wait to see your interpretations 🙂

April 23, 2021: Release of the single & the video Dancefloor Lover
January 2021: Happy New Year!
I'm in the middle of shooting videos for social networks, I will soon come out of my hibernation ;).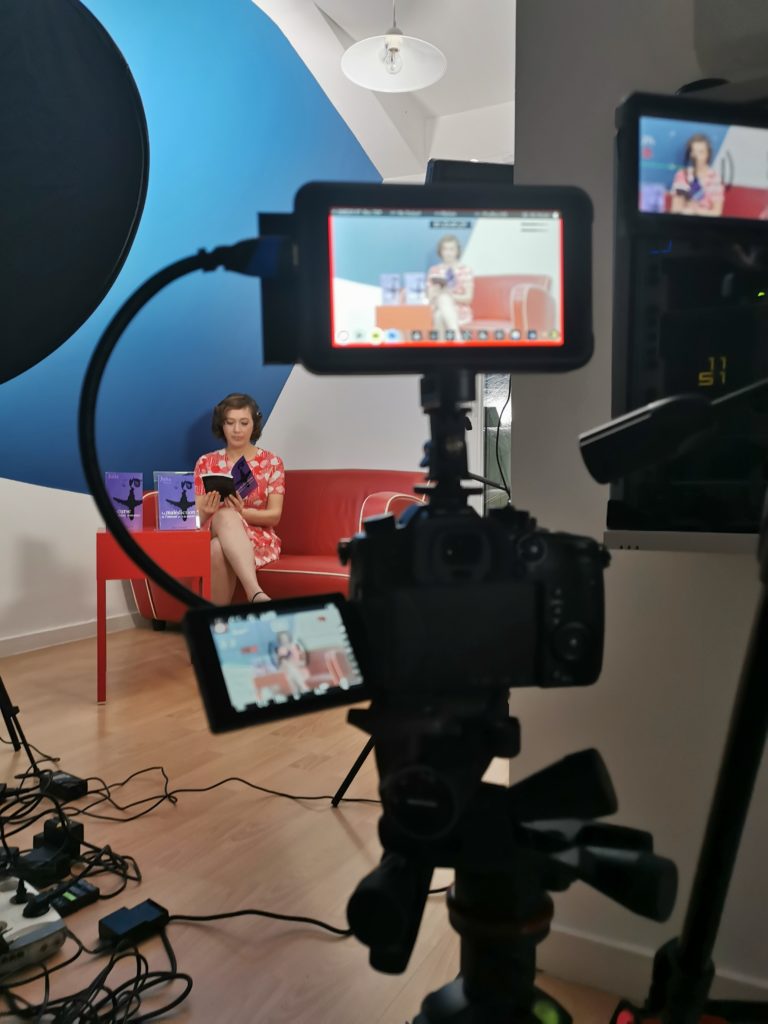 The song Dance Floor Lover and its video should come out soon.
The translation of Pregnant at any cost! in English is being finalised and the French version of the 3rd instalment of the Julia series, Wild Card too…